Romar Supply Stays Involved in the Community
Romar Supply genuinely cares about the communities where we live and work. We are committed to non-profits that serve our local communities and beyond. We believe it is everyone's responsibility to do their part in making a positive impact nearby and in the world.

Taylor's Gift Foundation
In the 8 years since Taylor's Gift began through tragedy, and a family and its community was touched and changed forever, Romar Supply has supported and sponsored Taylor's Gift golf outings, sporting clay tournaments and the annual Outlive Yourself awards banquet to help raise awareness for organ donation and support organ donation families.
Learn More…
---

Beast Feast – Coppell, TX
An annual fundraiser for local churches with 100% of the donations given to their members in need, the Coppell Beast Feast has raised over $200,000 in 5 years. Since the beginning, Romar has supplied the steel materials which were fabricated into barbeque grills, smokers, fire pits and log holders that were auctioned off bringing in over $30,000 of the total dollar amount raised.
Learn More…
---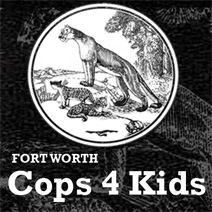 Fort Worth Cops for Kids
The Fort Worth POA "Cops for Kids" program is a non-profit organization founded in 2003, and through private funding, has served over 5,000 disadvantaged children in the Fort Worth Community by providing gifts to those children in local hospitals, scholarship opportunities, school supplies, and social activities. Cops for Kids demonstrates local law enforcement's continued concern for children by encouraging them to foster stronger family relationships and quality friends with a focus on education. Romar has donated to this deserving organization and encourages support of this worthy cause.
Learn More…
---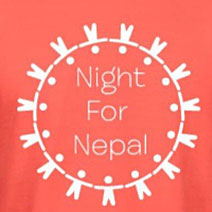 Night For Nepal
Night for Nepal was originally founded in 2015 by a small group of students at Coppell High School. The goal was to be able to provide relief to the people affected by the Nepal earthquake in the form of more access to education. In order to meet this goal Night for Nepal was created into an annual, citywide outdoor movie event including a raffle, bounce house, live music, face painting, popcorn, and more. Since 2015 Night for Nepal has had two successful events and is currently planning the third for 2018. The organization has raised over $20,000 and has expanded to have over 30 volunteers, 16 members, and a 6 person leadership committee. We are currently building a library in Gurkha, Nepal and are planning to continue helping children in Nepal have easier access to education.
Night for Nepal is a 501-C nonprofit organization called Didi Baini Foundation that makes any donation 100% tax deductible. Night for Nepal has also teamed up with Nepalese Society of Texas to execute the building of a library in Nepal.
Learn More…