We Treat You Like One of the Family
Romar Supply, Inc. values family, quality, and service. When choosing Romar you not only get personalized customer service, but also are treated like one of our own. Family-owned Romar is the fastest-growing, most hardworking wholesalers of PVF (pipe, valves, and fittings) and fabricated steel products. Since expanding to two state-wide locations and soon a third, Romar is able to supply any needs efficiently and swiftly.
With over 30 years of experience as a certified Woman-Owned Business Enterprise (WBE), we have attained the knowledge and commitment to succeed and surpass any expectations.
---
---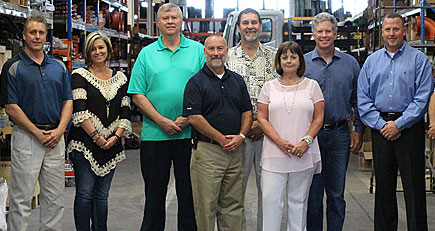 Mission Statement
Romar works toward becoming the best full-service, high-quality supply house and fabricator that caters to the needs of contractors, manufacturers and other current and prospective customers nationwide. We pledge to treat every individual, company, and supplier as if they were a part of our family. Romar provides services for all of your PVF (pipe, valve, and fitting) and fabrication needs. Romar seeks to expand into other markets where our world-class expertise, and outstanding service gives us a distinct advantage.