Open Positions
We are always interested in having great people join us. If you don't see the position you are looking for here, and you want to be a part of the Romar team, contact us, and we may have a place for you! apply@romarsupply.com
Six Reasons To Join Romar
---
Romar Supply & Fabrication is a growing and dynamic company that offers opportunity and rewards for hard work and great customer service. Each and every employee becomes an essential part of how well we do as a whole – if we all work hard together, we all will succeed together. Join us!
Our Stability
We've been here since 1983, and we're here to stay! Romar has steadily grown into the innovative industry leader we are today. Our success is built on a solid financial foundation. We stay apprised of changes in the marketplace and quickly make adjustments to remain competitive and relevant. Join us!
Our People
We are dedicated to our customers, our communities and each other. Here at Romar, we regularly go out of our way to support each other in times of need, provide excellent service to our customers, and uplift the communities where we live. Our people are our most valued asset. Join us!
Our Departments
We are constantly on the lookout for the best and brightest people. We strive to provide unsurpassed quality, service and support to our valued customers by working as a team for this common goal. Join us!
WAREHOUSE AND FABRICATION
This team-based role is a very important one for our company. In many ways our warehouse team members are the backbone of the organization, and we rely on them for rigorous precision when fulfilling customer orders, fabricating steel structures and welding pipe. Our drivers interact with customers at their own locations, so customer service is an especially important quality for them. We rely upon these members to be flexible and responsive along with the ability to follow safety guidelines at all times.
SALES
Sales opportunities with Romar are ideal for people who are service-oriented, responsive and who are comfortable being accountable to our customers and to the other members of Romar. Our sales team is made up of team members who genuinely value the relationships they've built with our customers. Opportunities include Inside Sales, Outside Sales and Counter/Will Call Sales.
ACCOUNTING
Interpersonal skills are a must for our accounting team members, as are computer skills, organization and exceptional customer service. Our accounting team knows our business inside and out, and more importantly, they're willing to apply the necessary time and energy to help all the teams of Romar succeed. Their functions are essential to the proper operation of our business.
Our Benefits
In addition to comprehensive Health and Life benefits, competitive salaries, paid maternal, family and sick leave and paid vacation for our full time employees, Romar also gives the opportunity for employees to join in the company's success with Profit Sharing. When our people are secure enough to thrive, we all succeed. Join us!
Our Opportunities
We pride ourselves on our effort to recognize excellence in the workplace and support those who want to improve, who continue to learn and who, therefore, become indispensable to the Romar vision.  Successful employees have begun as counter sales associates, delivery truck drivers or warehouse workers.  With hard work and dedication, these hard-working individuals have risen to lead positions throughout the company. Join us!
Our Future
As a regional company, our future as an industry leader is exciting and constantly evolving. We're always growing our business in order to better serve our customers, and we need the best people to work alongside us. Join us!
Application and Contact Form
Please fill out the application form from the link on this page, the contact form below or you can call us at 214-357-2020 or email us at apply@romarsupply.com for more information.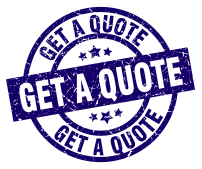 Click for Application Form