Leadership Team
---
Executive Biographies
---
---
---
Roanne Adair Lasater, CEO
Roanne brings three decades of management, administrative and customer service experience to her leadership role at Romar. Starting in the family business in 1985, Roanne has worked in both accounting and sales. Her hard work and charismatic personality keeps the workforce upbeat and motivated. She is a driving force behind Romar's success as a wholesale distributor. In her spare time, she enjoys traveling and spending time with her family and friends.
---
Ron Adair, COO
Ron has over 40 years of industrial operating experience as well as a background in engineering. Ron directs all aspects of Romar's business operations which include the warehouse, fabrication and distribution areas of the company, in addition to ensuring that Romar has the proper procedures in place to ensure financial strength. Ron is a devoted sports fan and avid golfer.
---
Mark Adair, CMO
Mark began his career working side by side with his father, Roy, at Crane Supply. He brings more than 40 years of product knowledge to his role overseeing Romar's sales force for both the supply side and fabrication department as well as the Warehouse. Mark earned his B.S. in Business and Marketing from the University of Texas at Arlington. He enjoys travel with his family and can be found riding his bike on the weekends or spending time in the Rockies.
---
Terri Adair, Secretary/Treasurer
Terri Adair has extensive background in customer service, material management and accounting. She is responsible for developing and implementing systems for collections, analyzing, verifying and reporting financial information. Mrs. Adair likes to practice that it takes a village to make a company successful. When not at Romar, you can find her entertaining a crowd of friends or watching sports.
---
James Lasater, Controller
James focuses on human resources, payroll and taxes, and he manages several of Romar's major customer accounts. His career spans more than 25 years in both finance and marketing. He earned his degree in those disciplines from the University of Oklahoma. In his free time he enjoys traveling, visiting his daughters, spending time with friends and cheering on the Oklahoma Sooners.
DALLAS/FORT WORTH – Sales
---
---
John Johansen
Mechanical/Industrial Sales Lead
Romar since 1989
johnj@romarsupply.com
John Johansen joined Romar in 1989 and his dedication to exceptional customer service is evident in all aspects of how he does business each and every day. He is committed to excellence and has been through many changes with Romar for over 20 years helping it grow into the company it is today. His sales team knows that only exemplary service for Romar customers will do. His attention to detail and integrity in his work is impressive; he is an example to all.
Prior to joining Romar, Mr. Johansen worked in residential concrete construction and in engineering for an oilfield product manufacturer. John also studied Mechanical Engineering in college giving him experiences that helped him build a solid background in key areas, so he knows exactly what his customers want. This has served him well in the PVF industry. John is a Romar success!
---
Kevin Box
Air Dryer Lead Sales
Romar since 2010
kevinb@romarsupply.com
Kevin Box joined Romar in September 2010 and is the driving force behind the design, modifications and on-site fabrication of the Romar Air Dryer line of products used in commercial and industrial facilities that require compressed air. He has a vast amount of knowledge that helps customize Romar Air Dryers to each customer's specific needs and their individual jobsite conditions in order to control costs. His approachable and friendly demeanor puts all at ease and assures you that you are in capable hands.
Mr. Box, a seasoned salesman, continued with Outside Sales when joining Romar in 2010, with his focus in PVF, HVAC, Fabrication, Design and Fire Protection. A graduate of West Texas State University, he came to us with a background in Industrial Sales in instrumentation and filtration. Kevin is a Romar success!
---
Marc Cleere
Mechanical/Commercial Sales Lead
Romar since 2015
marcc@romarsupply.com
Marc Cleere joined Romar in April 2015 and leads his team with enthusiasm and energy. His motivating and magnetic personality energizes the office and inspires others to do their best and be persistent in the transitory world of sales. Mr. Cleere has worked in the PVF industry for over two decades, using his experience and connections to be an integral part of Romar's current growth. As an inactive Marine, Marc uses these ingrained qualities daily in business. Marc is a Romar success!
---
Sue Waller
Purchasing Agent
Romar since 2020
Mike Smith
Inventory Control Specialist
Romar since 2021
Along with our team of inside and outside sales, our purchasing and inventory control team members work hard to keep Romar Supply synonymous with quality and reliability. They make certain Romar's inventory is not only well-stocked and relevant, but also accurate and of the highest quality that can be procured in the market today.
DALLAS/FORT WORTH – Accounting
---
---
Kim Royalty
Credit and Collections Analyst
Romar since 2014
kimr@romarsupply.com
Kim Royalty joined Romar in April 2014 and serves as the focal point for Romar's collection efforts and lead for Accounts Receivable. Kim is responsible for identifying and resolving credit past due accounts and managing strategies and policies related to the extension of customer credit.
Prior to joining Romar, Ms. Royalty worked for over 30 years in marketing and customer service industry giving her the experience to smoothly negotiate the sensitive nature of Romar's customer relationships. Her sincere and delightful disposition makes her a crucial part of Romar's accounting team and a vital link between sales and accounting. Kim is a Romar success!
DALLAS/FORT WORTH – Operations
---
---
---
Wilfredo Pavon
Dispatch Lead
Romar since 1990
dispatch@romarsupply.com
Wilfredo Pavon joined Romar in April 1990 and is responsible that Romar transfers between DFW and San Antonio/Austin customers are filled and delivered in a manner that is accurate and timely. His pleasant personality and ever-ready smile puts customers, as well as his fellow team members, at ease. Wilfredo is a important part of the Romar family.
Mr. Pavon began at Romar as a warehouse associate and has performed almost every role in that department through the three decades he has been a part of this company. He imparts his extensive knowledge of operations to every task he takes on drawing on his longevity and familiarity with Romar. Wilfredo is a Romar success!
---
Mac McGowen
Logistics Lead
Romar since 2004
whse@romarsupply.com
Mac McGowen joined Romar in July 2004 and is responsible for making certain customer orders are filled and delivered in a manner that meets Romar's standards for safety, security and productivity. Mac ensures all orders are complete and correct.
Mr. McGowen began at Romar as a receiving clerk and has since become an invaluable member of the link between the various departments and our customers. Knowing Romar products dependably arrive from and to their destinations gives team members the confidence to focus their attention on customer service. Mac is a Romar success!
---
Luis Camarillo
Receiving/Shipping Lead
Romar since 2005
luisc@romarsupply.com
Luis Camarillo has been with Romar since December 2005 and has been a loyal and dedicated employee ever since. Luis is a reliable team player who is committed to Romar's quality control; he makes sure the right material is where it needs to be and keeps product organized and operations running smoothly.
Mr. Camarillo is an integral part of the behind the scenes team at Romar and has helped build Romar's reputation of being the essential PVF supply house and fabrication company it is today. Having worked in every aspect of operations, Luis' understanding of Romar's level of quality is without equal. Luis is a Romar success!
---
Orell Anthony
Warehouse Lead
Romar since 2010
whse@romarsupply.com
Orell Anthony has worked at Romar since 2010 and provides leadership, organization and motivation for our warehouse team members to ensure the completion of our vital warehouse operations such as receiving supplier shipments, accurately pulling customer orders, shipping, transportation and delivery of materials, inventory organization, management and control.
Mr. Anthony leads the warehouse with honesty and integrity. He has acquired his expertise at Romar from the ground up having worked all areas of the warehouse and in Romar's Fab shop, giving him an excellent knowledge of the different aspects of the business. He has demonstrated his willingness and hard work for advancement and exemplifies the growth possibilities at Romar. With his diligence and team player mentality, he is an integral part of quality control in our warehouse. Orell is a Romar success!
DALLAS/FORT WORTH – Fabrication
---
---
---
Mickey Sheppard
Fabrication Estimator
Romar since 2009
mickeys@romarsupply.com
Mickey Sheppard joined Romar in September 2009 and is responsible for reviewing plans and specifications for ensuring the completion of precise and timely quotations for our customers.
Mr. Sheppard began at Romar as a welder, and it was quickly determined his value was in efficiently and accurately communicating between the fab shop, customers and suppliers to effectively acquire accurate bids. Mickey is a Romar success!
---
Carlos Hernandez
Fabrication/Welding Lead
Romar since 2011
whse@romarsupply.com
Carlos Hernandez joined Romar in 2011 and is the heart and soul behind the extensive structural and pipe fabrications produced in Romar's fab shop.  His passion is to ensure that all projects and structures are completed for Romar's customers with the highest degree of accuracy and efficiency from the specifications.  His attention to detail is impressive; he is an example to all working in the fab shop.
Mr. Hernandez, a team player from the start, began his time at Romar as a contract welder for pipe and structural welding and fabrication.  Prior to joining Romar, he worked in the commercial HVAC industry in New Mexico as a journeyman HVAC technician. Carlos is a Romar success!
---
Alton Sheppard
HR: Warehouse/Fabrication/Drivers
Romar since 2012
altons@romarsupply.com
Alton Sheppard joined Romar in January 2012 and is responsible for hiring Warehouse and Fab shop personnel, as well as the HR functions for this crucial area of Romar's operations. He maintains essential relationships between office and warehouse team members.
Joining Romar with over 20 years of welding and fabrication experience, Mr. Sheppard began as a welder and soon expressed interest in working toward becoming a welding inspector, subsequently earning his Certified Welding Inspector, Level II certification making him indispensable to Romar's fab shop for over 5 years. Alton's ingenuity and innovation is inspiring to other team members. Alton is a Romar Success!
SAN ANTONIO/AUSTIN – Branch Lead
---
---
---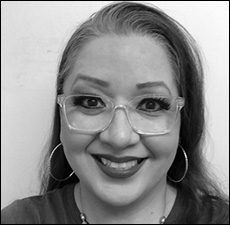 Victoria Ybarra
Branch Lead
Romar since 2019
victoriay@romarsupply.com
Victoria Ybarra began working at Romar in May 2019 in inside sales.  From there Ms. Ybarra proved her invaluable leadership skills and has since become the branch lead. She is instrumental in leading Romar in a strong direction in the exploding San Antonio/Austin market. Ms. Ybarra is vital to making Romar operations run smoothly and efficiently.
Victoria began her career in PVF over 7 years ago in counter sales and learned all she can in every aspect of the business. Driven and focused, within six months, she was promoted to inside sales and never looked back.  She loves the PVF industry and it shows. Victoria is a Romar success!
SAN ANTONIO/AUSTIN – Operations
---
---
---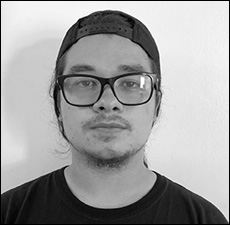 Juan Ybarra, Jr. 
Warehouse Lead
Romar since 2020
juany@romarsupply.com
Juan Ybarra, Jr. joined Romar in 2020 and is responsible for the operations of the bustling Romar warehouse in the rapidly growing San Antonio/Austin area. Juan is a fantastic addition to the warehouse, using his organizational skills to keep the area running efficiently and effectively.
Mr. Ybarra, Jr. joined Romar as an order puller and quickly acquired more responsibility. His experience with all facets of warehouse operations gives him an advantage how to better assist the sales and warehouse team. Juan is a Romar success!