Our History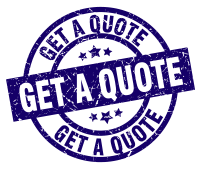 Romar Supply was founded in October 1983 by Roy Adair, his two sons, Mark and Ron, and his wife, Billie. Soon after, Roy and Billie's daughter, Roanne Adair Lasater joined the company, completing the family business.
Romar began as a plumbing and industrial supply company, but by the mid-1980s, the company had grown to become a full-service industrial supply house serving contractors, manufacturing plants, boiler rooms, and OEMs.
From the late 1980s to the end of the 90s, Romar expanded from the mechanical and HVAC market into serving mechanical contractors and process piping contractors, and then Romar became a certified HUB (historically underutilized business), WBE (woman-owned business enterprise) and DBE (disadvantaged business enterprise). These certifications open doors for the company in several new markets and with many larger contractors, enabling Romar to experience rapid growth and achieve a large enough scale to serve any industrial customer.
In 2008, Romar added a steel fabrication shop staffed by experienced technicians, which further added value to their customers' needs.
In 2010, Romar opened a branch operation in San Antonio to more efficiently serve its customers in the growing central and south Texas markets. In early 2012, Romar moved into a 116,000 sf building in Irving which houses its massive inventory indoors, a state-of-the-art steel fabrication shop and corporate offices.
Romar's history and experience sets them apart as a company able to provide all of their customers' possible needs. Since their beginning, Romar has firmly established itself as an important leader in this specific industry.
As they approach their fourth decade, Romar Supply is proud to be one of the fastest growing, privately held wholesalers of PVF and fabricated steel products in the country. The business remains under the care and direction of its founding family.
---
---
---
---